Our Mosaic: Stronger As We
by the WSA (Women's Student Association)
February 23rd, 2019
Harvard Business School
Alt Summit is a conference. It is also a community. A community of thousands of women influencers and entrepreneurs in creative fields. One week a year, we provide a physical gathering place for that community and then incredible things happen.
March 24th, 2019
Palm Springs, CA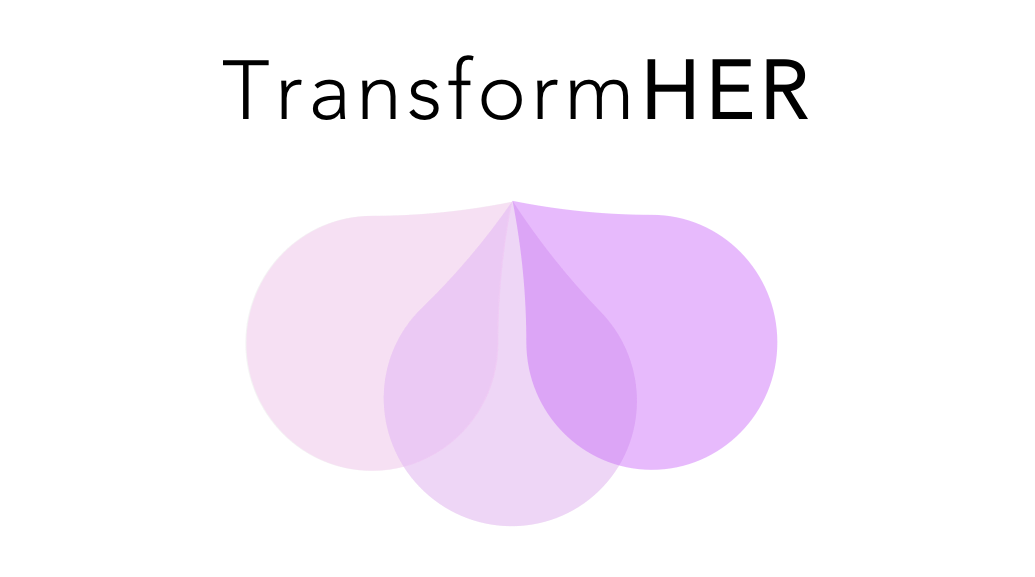 TransformHER is the premier conference presenting a forum for professional Black & Latina Women in technology to build stronger relationships & leverage resources to advance. The theme of the event focuses on Up-Leveling Self, Industry, and Society.
March 23rd, 2019
New York City
Yai Vargas is one of WE NYC's WE Connect Mentors - successful women who volunteer their time to coach other entrepreneurs on everything from branding to negotiating contracts to raising capital.
April 17th, 2019
New York, NY
The summit designed to educate, elevate and empower women of color technologists and techpreneurs in the Delaware Valley and beyond. Our mantra "No More Hidden Figures" exists because as we identify women who work hard behind the scenes, make major contributions in their field, or break barriers in the tech industry, we encourage them to come forth to be seen and heard.
May 3rd, 2019
Philadelphia, PA
The Latinas & Power Symposium® has impacted thousands of Latina professionals from across the country. Our mission is to inspire, motivate, encourage and enable Latinas to become leaders.
May 16th, 2019
Hartford, Connecticut
Elevate Influencer 2019 is the inaugural conference event for personal finance influencers of color.
Join financial professionals, authors, teachers, speakers and educators who are dedicated to improving the financial lives of people of color as we discuss the unique financial challenges and opportunities facing communities of color.
Influencers are encouraged to attend to network with like-minded individuals who can help to grow your presence.
May 25th, 2019
New York, NY
The goal of Latina Entrepreneurs is to share resources, provide a platform for networking, and give you access to the leaders who will help you succeed with your business.
10 Days. Live Q&A. Worksheets.
The Massachusetts Conference for Women provides one full day of connection, motivation, networking, inspiration and skill building for thousands of women each year. Since the first Conference in 2005, this annual event has grown to a sold-out crowd of more than 10,000 attendees and impacts thousands of lives. Dozens of expert speakers lead workshops and seminars on the issues that matter most to women, including personal finance, business and entrepreneurship, health, work/life balance and more. The Conference offers incredible opportunities for business networking, professional development and personal growth.
December 11-12th, 2019
Boston, MA
Past Events
Get Money Get Paid: December 8th, 2018 | Brooklyn, NY
Su Dinero Importa Podcast: Your Money Matters with Jen Hemphill | Online
Al Dia Women's Summit: November 2nd, 2018 | Philadephia, PA
Prospanica @ S&P Global LinkedIn Workshop: September 27th, 2018 | New York, NY
NorthStar: October 5th, 2018 | Philadelphia, PA
WEALLGROW Latina Webinar: August 21st, 2018| Online
Prospanica New York Webinar: August 14th, 2018 | New York, NY
Latinas in Tech NYC Meetup: July 12th, 2018 | New York, NY
She Runs It - Multicultural Alliance Bootcamp: July 25th, 2018 | New York, NY
ColorComm Conference: June 4th-7th, 2018 | Maui, Hawaii
The Latinista LinkedIn 101 Workshop: May 22nd, 2018 | New York, NY
Latinas and Power Symposium: May 17th, 2018 | Hartford, CT
"If you want to go quickly, go alone. If you want to go far, go together." – African Proverb
Workshops & Speaking Topics
LinkedIn:
Personal & Professional Branding

Small Business Owners: Ads, & Client Search

Career Search: Recruiter Messaging & Best Practices
Employee Resource Groups:
Building, Engaging and Connecting to the Business ROI

Employee Engagement & Programming

Increase Executive Sponsor Engagement

Developing a Communications Cadence
Keynotes:
Your Network is Your Net Worth: How to Build and Invest in Influential Communities

How to Build a National Women's Network for Your Community

Why Investing in Career & Leadership Development is Key to Growth

My Dominican Immigrant Story - Between Washington Heights, Corporate America & Business Ownership